Schematic Design Review Checklist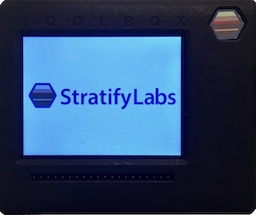 Introducing the Stratify Toolbox
Are you a printf()-er or a code-stepper? The Stratify Toolbox is a printf()-ing awesome debug tool!
Check it Out!
Warning. This is a work in progress.
After many years of designing circuit boards, this is my working list when doing a final review of schematics. I design boards with microcontrollers so the list is skewed to that end.
See the PCB Layout Checklist
Add decoupling capacitors to power pins
Ensure I2Cs lines have pullup resistors
Check and double check UART TX/RX lines for proper source/sink
Review MCU peripheral availability by writing firmware drivers
Terminate the USB shield
Check Sheet numbering
Check Copyright
Check Version
Ensure FETs are in a known state at startup (before firmware is driving them)
Add a test point to every node (if practical)
Low speed lines going off the PCB should have RF filtering (ferrites)